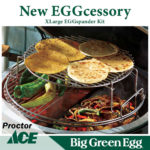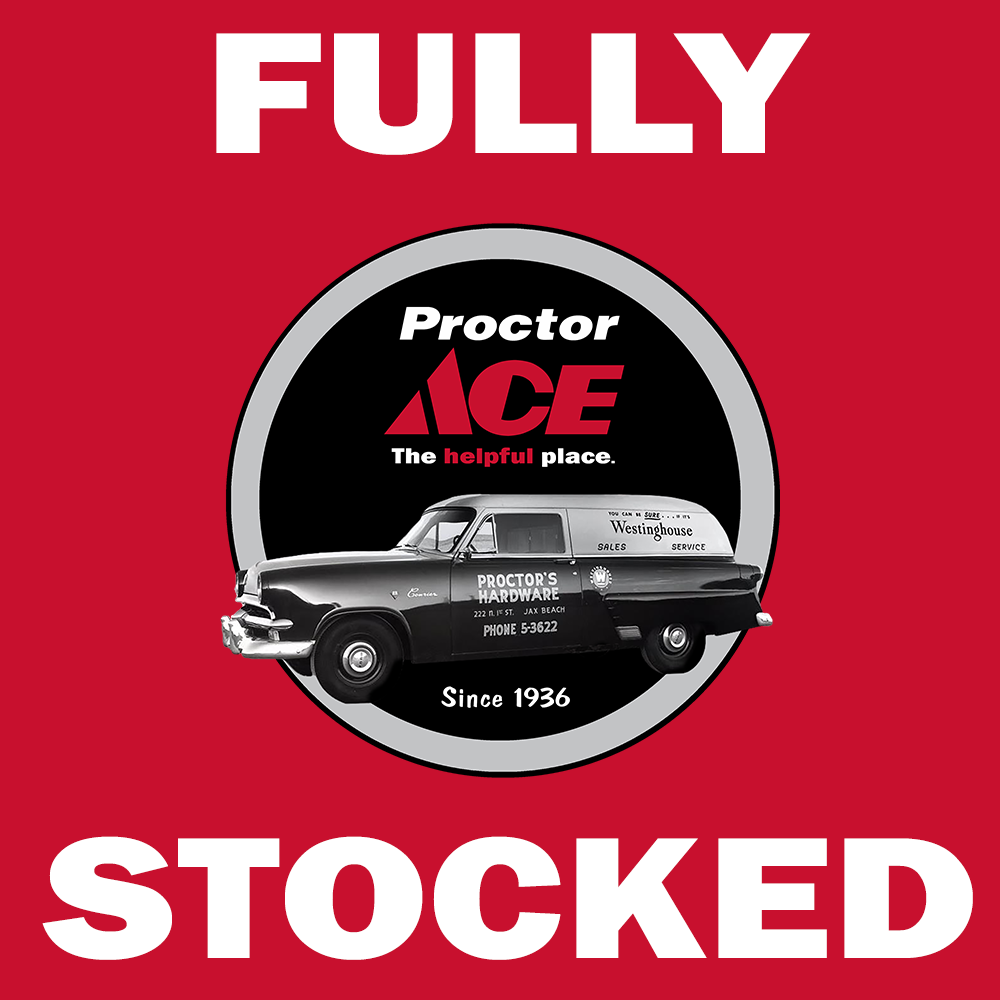 Corona Virus Update 3/13/20 - The world health community continues to monitor closely the emergence of the SARS-CoV-2 virus and the disease it causes, named "coronavirus disease 2019" (COVID-19).
Given this uncertainty, and the fact that the seasonal influenza (flu) virus is also widespread, Proctor Ace is taking proactive steps to address a number of business concerns.
First and foremost, we want to maintain a safe shopping environment and encourage and/or adopt practices protecting the health of employees, customers, visitors or others. Second, we want to ensure the continuity of business operations so we can continue to serve our community without interruption.
We ask our customers to cooperate in taking steps to reduce the transmission of communicable diseases. You can help by remembering the following:
- Stay home when you are sick.
- Wash your hands frequently with warm, soapy water for at least 20 seconds.
- Cover your mouth with tissues whenever you sneeze, and discard used tissues in the trash.
- Avoid people who are sick with respiratory symptoms.
For our part we are sanitizing frequently touched surfaces in our store such as keyboards, telephones, countertops, railings, shopping carts, and other surfaces on a daily basis. We are encouraging our staff to stay home if they exhibit signs of infection, and providing hand sanitizer and soap for their use while at our store.
We are also working diligently with our suppliers to keep flu related items in stock, such as cleaners, disinfectants, gloves, and masks.
If you would like to limit your contact you can order online at AceHardware.com and pickup in the store or in some cases even have your items delvired to your house (see site for details).
3 ways to get your items!
When you shop AceHardware.com set the closest Proctor Ace as your store. Easy!
Click the closest Proctor Ace below
Click the "Set as My Store" button
That's it. Shop away!
Click the closest store below, then you will click a button just like this one on that page. You're ready to shop!
Use the links above to shop AceHardware.com
Once you have set the closest Proctor Ace as your store, shop online as you normally do. At checkout you will see the different options to receive your product.
Jacksonville Proctor Ace Hardware - Paint, housewares, gifts, lawn & garden, plumbing, electrical, pet supplies, floral, more- all of your indoor/outdoor needs since 1936.
Proctor Ace Hardware began on First Street in Jacksonville Beach in 1936 and now proudly serves our neighbors in Neptune Beach, Ponte Vedra and Jacksonville's Southside. We carry all the brands you love and usually have whatever you may need for your home or lawn in stock. If not, just ask. We also have your flower arrangement needs covered with our in-store Floral Emporium. From automotive products to pool care and everything in between, Proctor has you covered.
We carry all of the brands you love and trust! Power tools from Stihl and Craftsman, Benjamin Moore Paints, Outdoor Living products from YETI, Big Green Egg, Weber and more! Lawn care products from the trusted Ace brand to Scott's, Miracle-Gro and Roundup, among others! Stop by a store location near you to see the full range of items we have to offer. We are your Indoor, Outdoor Store!