Questions about your paint project?
Benjamin Moore and Proctor Ace are here to help!
Any painting project can be intimidating. With advice from Proctor Ace and superior Benjamin Moore paint, rest assured your project will be a success!
Make a list of all the items you will need so you can try to get ALL the materials on the first trip and enough to finish the project.
Take measurements of your space to bring with you to the store. You can also use this paint calculator from the Ace Hardware site to help you figure out how much paint you will need for the project.
Think a little bit about the color and finish you would like. There is a handy visualizer tool on the Ace Hardware site where you can upload a photo to get a sense of what different colors will look like.
Talk to one of the experts in the Proctor Ace paint department about the different kinds of paint and the best fit for your needs.
Plan out your project, remembering that prep and clean-up can take just as much, and sometimes longer, than the actual painting itself.
Save some extra paint for future touch-ups. Record the color and finish of the paint you used or take a picture of the paint specs that you keep somewhere safe.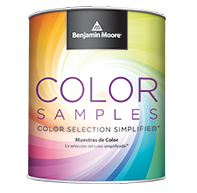 Don't forget! Taking the time to get a color sample, or color samples, and looking at them on your wall in different light, at different times of day, can save you a big headache and a lot of wasted time.
Need help narrowing down your paint color?
Painting A Room - Basics 101
Make a small room look bigger?
The easiest, best and most helpful solution for your next paint project.